ETHNIC FESTIVAL 2019
2nd Half Of 2019, SINGAPORE
WHAT IS ETHNIC FESTIVAL 2019?
Let's Celebrate Our Diversity
One of Singapore's uniqueness is how we live harmoniously in a diverse culture; hence the creation of Ethnic Festival 2019;
a community driven event to celebrate our diversity as One Singapore.
Objectives
To showcase the diverse ethnic cultures of Singapore.
To encourage Singaporeans and visitors to have a better understanding of our ethnic diversity through interactive exhibit booths, entertainment and fun-filled activities.
To highlight the importance of integrated living* in a diverse culture like Singapore.
To embrace and practice gracious living among Singaporeans
Rationale of Logo
The logo is a creative combination of brush strokes with strong bold colours.
The logo represents a canvas painted with different brush strokes to depict the different cultures and ethnic groups that form the Singapore culture. With the right understanding and graciousness, Singaporeans can blend in as one and achieve integrated living*.
The embossed part of the logo showcases the importance of individuality, whilst the areas which are blended bring across the message of togetherness.
* Integrated Living refers to the embracing of different ethnicity and cultures in Singapore and accepting that we are all different as individuals and yet similar as One Singapore.
ACTIVITIES
Enjoy an ethnic learning journey with your family and friends as you check out up to 30 interactive ethnic and cultural booths in Singapore! Visitors can expect to find items and displays showcasing the different groups and perhaps some sampling of unique foods as well.
If you belong to an ethnic / cultural group; or even from the country clubs or embassies, we sincerely invite you to be part of Ethnic Festival 2019!
Click here to register your interest and we will be in touch shortly.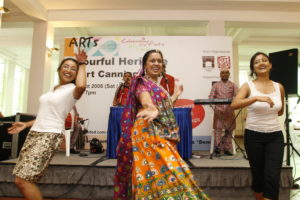 To add more vibrancy to the whole festival, there will be performances put up by the various culture / ethnic groups. Visitors can expect stage entertainment to include cultural dances, talks of ethnic / cultural practices, demonstration of arts and games and many more colourful performances to bring forth the richest of our diverse ethnicity!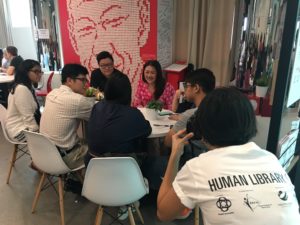 For visitors who prefer a more up close and personal sharing by the ethnic / cultural groups, they can join in the Human Ethnic Library activity whereby representatives of each group will share more insights about their ethnicity, practices and beliefs.
To ensure a comfortable sharing session, pre-registration will be required for this activity.
Check this space for pre-registration details.
Organiser: Red Box Events Pte Ltd
Red Box Events Pte Ltd is a boutique events consultancy and training outfit which believes in a simple service philosophy of nurturing meaningful long term relationship with our partners.
After 18 years, we believe we are ready to create our own brand of events and to kick start this new journey, we are proud to announce the birth of Ethnic Festival  – Celebrating Our Diversity.